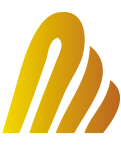 Bespoke Luxurious Service
tailored around your requirements
Mayfair Homes was first established in 2012. Founded by experts in the hospitality field, our household management services has since gone from strength to strength. Over the course of five years, we have built an impressive property portfolio and renowned reputation to match.
Working exclusively in high end property, we specialise in the management and maintenance of all manner of homes – from small luxury apartments to grand estates. Having worked on projects both home and abroad, we now focus our attention on the Central London market. This allows us to give the area the time, care, and attention it deserves.
At Mayfair Homes, we're proud to offer a complete solution to all clients. Amongst our services are the day to day running of properties, sourcing quality items for extensive luxury inventories, maintaining complex home automation systems, and much, much more. The first step of our relationship with you is to understand your wants, needs, and ultimate desires. From there, we'll provide a bespoke service that exceeds expectations every time.
Our core values
At Mayfair Homes, our core values are twofold. We strive for deep understanding of client needs as well as exceptional quality in every project. With us, the client always comes first.
We understand that every client, and every property, is different. We'll work with you to create a bespoke property management plan, that will meet your needs and then exceed them.
We're also dedicated to providing a high level of service on each and every project we undertake. With an eye for high quality, this core value is embedded into everything we do, and its surely reflected in the world-class results we achieve.